Grow your business on the Internet. See how we can help you!!!
Are you looking for a professional, high quality and affordable web page design?
Are you looking for a professional Web site design company for your custom website design needs?
Are you looking for flash animated banner?
Clean and high quality web design ?
you have found the right place.
Fastwaygold is Website Designing and Website Development Company. We are specialized in high quality Web Design solutions, custom Web Development solution, Domain Registration, Flash animated Banner, Logo Design, Web Hosting and Search Engine Optimization (SEO) services. We also offer Website templates. Website templates are pre-designed websites. All you need to do is add your personal content and your website is ready to start. You can customize the website templates any way you like. We provide our customers the most competitive price, high quality products and excellent customer services. We make a difference in quality and service.
Our Motto: "High Quality Products, Excellent Services and Client Trust".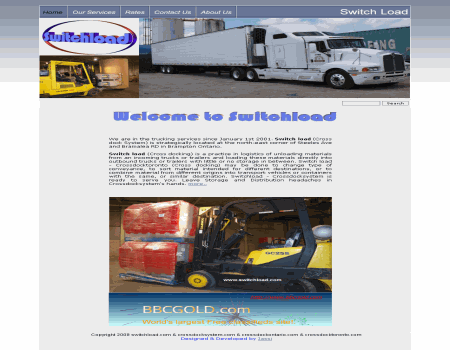 Switchload (Cross dock) is in the trucking services since January 1st 2001. Switch load (Cross docking) is strategically located at the north-east corner of Steeles Ave and Bramalea RD in Brampton Ontario (Canada).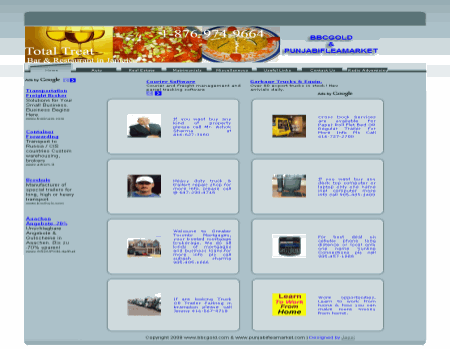 World's largest free classifieds Site. Matrimonials, Real Estate, Auto and Miscellaneous. Post your free Ads, best buy, sell, trade place.